About
Breakfast Menu
Lunch Menu
Dinner Menu
Make your holiday reservations today!
1.207.674.2392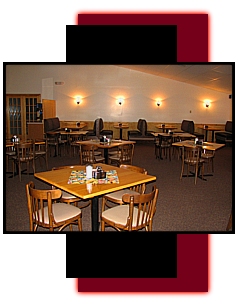 About Crosstone Restaurant...

Besides many delicious menu options and a relaxed, yet elegant dining atmosphere we also offer curbside service. So if you are looking for more than fast food for take out, we offer an alternative for those who are too busy to cook or just need a night off!

For example, if you want to have roast beef for dinner...

Call us up or e-mail us before you leave the office and order a roast beef dinner for 4.
Give us your credit card # and approximate time of pick up.

By the time you drive up to our door your meal will be waiting for you.

We will bring out your meal to your car. You sign the slip and away you go.

It will be packed in a extra thermal bag so when you get home hopefully it will still be nice and warm.

Put your dishes your table, put our food in your bowls, and everybody can sit down and have a family meal together.


Take out service available at The Crosstone Restaurant from 4-8 every night.

Call us # 207-674-2392